International Travelers - World Music Festival Trip Special Guest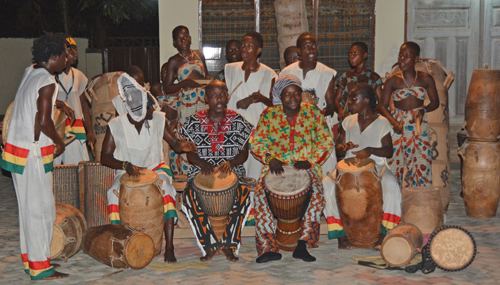 Explore music from around the world with fellow artists and all that appreciate music. This festival is a way to create connections between many cultures through music and performance art. The Nkabom World Music Festival is a way for musicians and performance artists from all over the world to expand their outlook and mission in an environment that has a timeless tradition of supporting and fostering arts and cultural traditions. Nkabom means "unity" in the Twi language of West Africa. The festival will bring together artists from many diverse backgrounds and musical genres, creating opportunities for never-before-heard conglomerations of rhythm, melody and production. The various artists will perform sets on the main stage throughout the three days, as well as host musical and cultural workshops and clinics. The festival will be held at the Nkabom Centre in the village of Okurase, Ghana, Upper West Akyem District of the Eastern Region of West Africa. Okurase Village is approximately a two hour drive from the capital, Accra, and a two hour drive to beautiful beaches.
An itinerary with additional information about the Nkabom World Music Festival Trip including covered expenses is provided below. Let us know if you have any questions. If you would like to register, you can click on the "Register Now" button below. Be aware that you will need an electronic photo of your passport and payment information.